Top Metal Roofing
Contractors & Services in Deerfield Beach FL
Knowing the services, a company offers to determine if it has what you want and needs are key all the time. It does not matter the company you are trying to hire or the service you are looking for, always keep in mind that it is relevant to determine if it fits your needs and even preferences. That being said, many companies do not provide the entire list of services or options they offer to their clients and potential ones. 
As a result, many people end up going for another option instead of giving the company a try or hire it before anyone else. We understand—even when we are a company—that it is not comfortable to struggle for information and having to move the entire planet to find it. This is why we have made sure to make it easy for you and us as well, and our website has every single service we are offering at the moment. We always update the list and since we are adding new services every year, expect to find more options every time you access it. 
Now, our company will help you to deal with any problem related to your metal roofing system, and this includes repairs, maintenance, and common services. However, we can also deal with situations that are not too common to see or handle. Such as re-roofing a metal roof, retrofit it, or even replace it. As long as it is inside the metal roofing field, we will always take the challenge and do our best to deliver the best services. 
That being said, every client that has contacted us—and we can include you on the list as well—tends to ask for main services like installations, repairs, and maintenance. As we mentioned before, those are the most common and the reason why people tend to look for professionals in this industry. At Florida Metal Roofers of Deerfield Beach, we do take care of installations, even if they are for new constructions or over existing roofing systems. 
For repairs, we handle small ones like holes, leaks, and some fasteners out of place. But we can also deal with bigger problems like some gutter in the stucco, filtrations, problems caused due to bad installation, and more. As for maintenance, our experts always take care of small repairs while performing it. In this way, you will not have to pay extra, worry about some problems in a few months or weeks, and you are guaranteed to have a metal roof that is meeting its purpose 24/7. 
All this entails a lot of work, experience, and training. Our contractors are under training all the time to make sure they are updated with new trends and methods to deal with certain problems or know more about new ways to handle some projects. Are those three are only services? We still have a long way to go.
What you can access in our company
40% of the clients that contact us request the previous three services we mentioned. As for the rest, they are distributed in different options and tasks we are able to handle. The next would be re-roofing. Although metal roofs can last for decades with some repairs and periodical maintenance, they eventually need some additions to continue offering a good performance.
This happens when they are either too old or have been damaged by external sources that are usually unknown. Re-roofing is a method that takes a lot of expertise since it can be dangerous for the team in charge of the task. We need to perform an inspection to know the current condition of the roof, which one is the best option for the re-roofing process, and how we are going to perform it.
All this guarantees you the best result and the possibility of enjoying your roof for another decade—maybe a bit more. Retrofitting, on the other hand, is not the same. This service consists of installing roof huggers most of the time that allows property owners to add other features and elements to the roof besides working as a support for the roofing system. Both services are quite popular in Broward County, and our team is always ready to take a new one.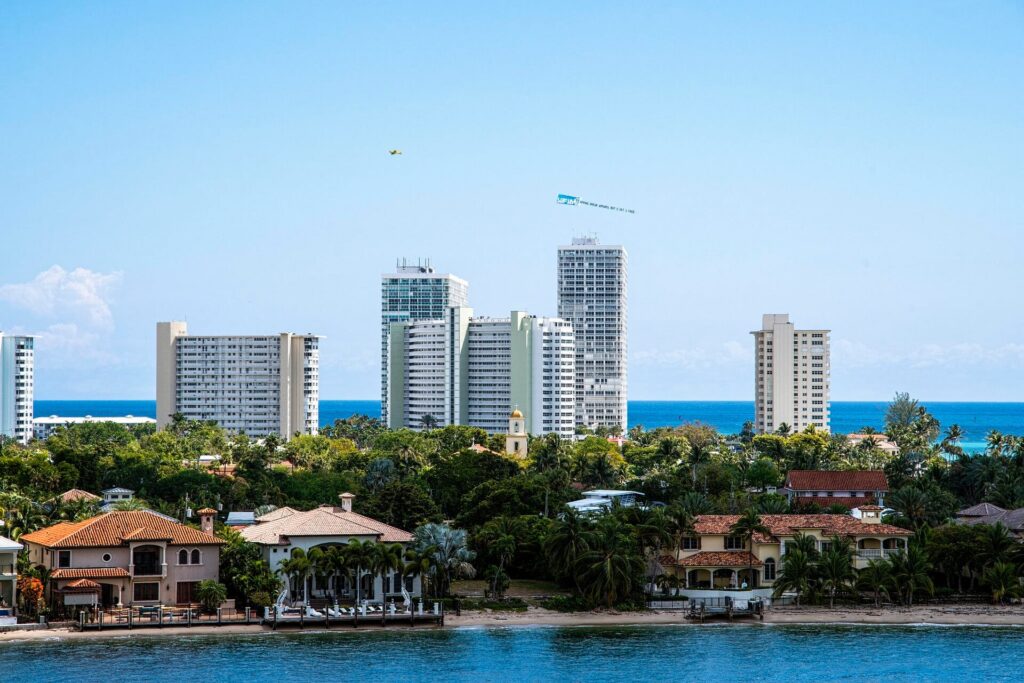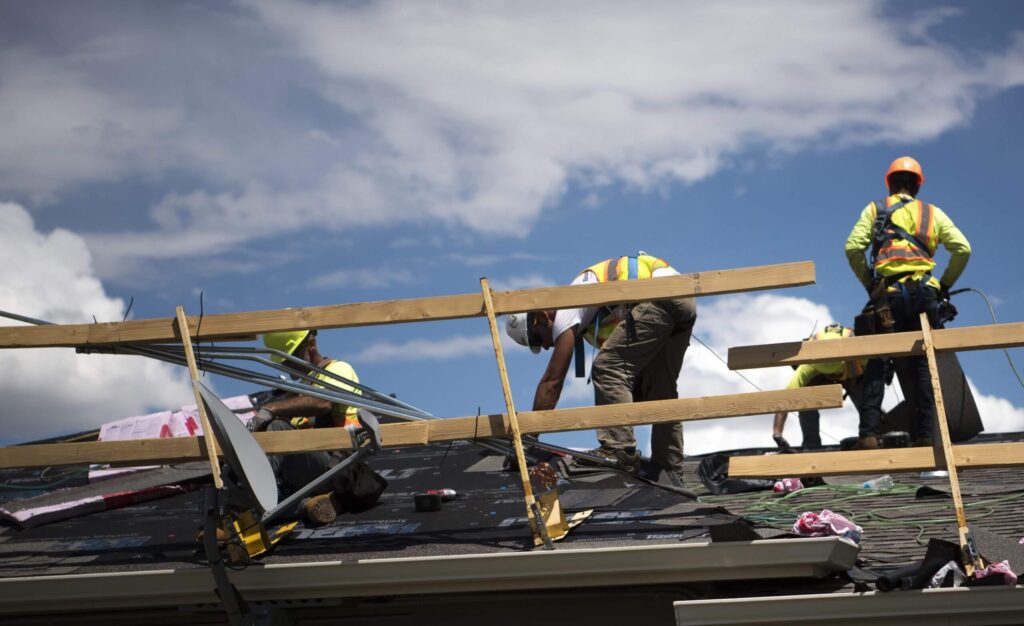 Is there more from where all this came from?
Absolutely. Our list of services just continues and gets longer every day. We are always doing our best to be able to find solutions, fix some problems, and offer better options as well as prices. That being said, you can have access to those services whenever you decide to contact us at Florida Metal Roofers of Deerfield Beach:
Stone-coated steel roofing.
New construction metal roof.
Standing seam metal roof.
Metal tile, shingle, and tapered panel roofs.
Commercial roofing.
Residential roofing.
Most of our services are based on specific metal roofing systems in order to guarantee we are delivering the best results to everyone that have a roof in mind when reaching out to us. After all, not every metal roof is installed in the same way nor using the same methods or equipment.
We are very meticulous about how we do things and how we don't. This helps us and our clients to determine if they are getting the results and services they expected or not. For more information about each service, we have a unique page for each one. 
You are welcome to read more about them whenever you find the one you are looking for, or contact our staff for specific details and information about other possible services. We deliver all of them to every city, town, and community in Broward County. Therefore, do not hesitate to request one regardless of your location or where your property is located. 
We will get there. Also, if you have a project that is quite challenging and you know it will be hard for a company in the industry to help you with, you can count on us. We will take any task and project you have in mind. 
Time to Replace Your Roof? We Can Help
Considering roofing replacement? When it comes to roofing projects, many homeowners rely on professionals to get the job done. At Florida Metal Roofers of Deerfield Beach, our specialists stick to all the industry standards when installing metal roofing on both residential and commercial properties. Therefore, you can be sure of getting a sturdy roof on top of your house. As a result, you can get the best services from our company in the following fields;
What Locations do we Serve?
---
Florida Metal Roofers of Deerfield Beach is a name you can trust and rely on. Our metal roofing services were limited in Deerfield Beach, FL when we started. But with time our company has expanded and is now serving over ten locations within Florida.
It shows how reliable we are. Here are some places within Florida, where you can access our world-class metal roofing services: –