Deerfield Beach's
Best Commercial Metal Roofing Contractors
One of the most common roofing systems among commercial buildings is metal roofing. Many people would not believe it since some restaurants and commercial properties that are open to the public look stunning thanks to their roofs. However, why wouldn't people believe it?
There is a stigma about metal roofs that is about them being plain and boring. When you look at some factories or industries in your city, you will notice that indeed, some of them have metal roofs and look quite dull compared to what most people are looking for. But this does not mean it is all they have to offer. 
Metal roofs have a large variety of designs, styles, colors, profiles, and more. You can obtain different results according to the choices you make regarding the material you will use, the shape of the roof—panels, shingles, or tiles—, and the other options like coating and paint. Based on all this, you can either get a stunning result that will make your property stand out among the rest. Or an awful one that is entirely your fault, after all, if it does not look good you cannot blame the roofing system but rather your choices and even the person who helped you to install it. 
Now, why are we telling you all this? 
If you own a commercial building and the roof you have needs to be replaced very soon, you should go for metal roofs are your first option. And this applies if you have new constructions, or maybe an old roofing system you just want to get rid of because it is not what you are looking for.
You will not regret this decision, and here is why: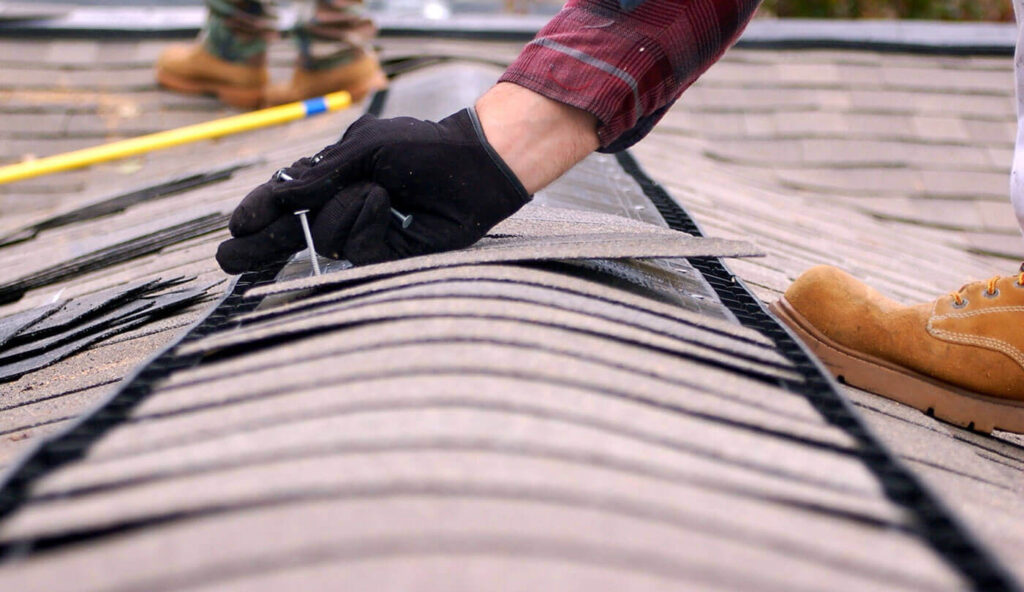 Is it difficult to install or maintain one in a commercial building?
Not at all. This is another benefit of going for metal roofs: you do not have to worry about spending a lot of money on maintenance. Most of the usual revision or inspection takes place once a year or depending on the condition of the roof due to some damage or special situation.
However, most commercial owners do not worry about calling an expert every two or three months. That being said, installing it is not any different. Metal roofs are easy to deal with since they are lightweight, and with the right equipment and expertise, it will not take long to start enjoying your roof. Just make sure to contact reliable and experienced metal roofers like ours at Florida Metal Roofers of Deerfield Beach.
Our company can help you with every step during the installation, including when trying to decide what roofing system you will go for. It is important to point out that we are available in the entire county and some areas and cities near it. You can find us in Deerfield Beach, Boca Raton, Margate, and many other towns and cities. You can call us, email our staff, or visit the nearest office to you.
Keep in mind that we are used to delivering the best services and results in the state. Therefore, do not expect anything else but stunning metal roofs either after we perform an installation or any other service over it. You can count on us for any project, need, problem, or idea you have. If you have more questions, you are welcome to ask everything that is on your mind and let our personnel clear your doubts. Also, it does not matter how big or large your commercial building is, we can handle it without hesitation, and rest assured our team is more than experienced and trained to deal with anything.
Time to Replace Your Roof? We Can Help
Considering roofing replacement? When it comes to roofing projects, many homeowners rely on professionals to get the job done. At Florida Metal Roofers of Deerfield Beach, our specialists stick to all the industry standards when installing metal roofing on both residential and commercial properties. Therefore, you can be sure of getting a sturdy roof on top of your house. As a result, you can get the best services from our company in the following fields;
What Locations do we Serve?
---
Florida Metal Roofers of Deerfield Beach is a name you can trust and rely on. Our metal roofing services were limited in Deerfield Beach, FL when we started. But with time our company has expanded and is now serving over ten locations within Florida.
It shows how reliable we are. Here are some places within Florida, where you can access our world-class metal roofing services: –