Deerfield Beach's
Stone-Coated Steel Roofing Installation Pros
Slate and clay tiles are two of the most popular roofing systems in the world but mostly, in the United States. Many people love the style they offer and usually go for them when a residential building or commercial property that is open to the public, are involved. However, is it the best option when you want to obtain a classic and traditional design? 
They might be popular among people from Broward County, but it is also a fact they are quite expensive. Not everyone can afford slate or clay for their roofing systems, and I include myself there. Also, I do not think they are the best options considering the price, benefits, and problems that come with them. Every roofing system has benefits and you might be thinking that some of them are better than others, which is completely true. 
But when you are thinking about this you need to redirect your thoughts and focus on one thing in specific: are those benefits worth your money and time? The problem—in this case—with slate and clay tiles is that they can break or crack easily. For roofing systems that are so expensive and can be installed for very specific contractors, don't you think it should offer more in terms of durability and longevity more than the aesthetical part? 
Of course, if you want the specific design they offer and you are not willing to give up on this idea, it is completely understandable. But you should try to evaluate other options that could give you the same results and maybe, exceed them. If you are interested in slate and clay for your roof but agree with us in everything we just said, you do not have to quit to your idea and design you want for your property. Instead, why don't you consider stone-coated steel for your roofing project? 
This metal roofing system is promising when it comes to obtaining a classic design very similar or just the same as the previous two materials. And the best part is that you do not have to worry about common problems like cracking or breaking. Steel is one of the most popular materials among metal roofs and you will notice why soon enough. 
Why stone-coated steel for your roof
Most people that want a stylish look for a roof usually tend to spend a lot of money on premium options. Among those, we can include slate and clay but also shingles made of cedar and very similar materials. It is obvious that not everyone can afford premium costs or they just do not want to do it. It is fair to look for the cheapest option that still offers you the results you want without sacrificing durability and longevity in the process.
However, people tend to think it is all about going for expensive options in order to obtain this. It is not necessary. In the case of metal roofs, you can obtain much more for less in terms of time and money. Stone-coated steel is proof of this since you are able to obtain any classic design with those shingles. You just need the right professionals handling the process and make sure to go for the right choices in order to obtain the desired result.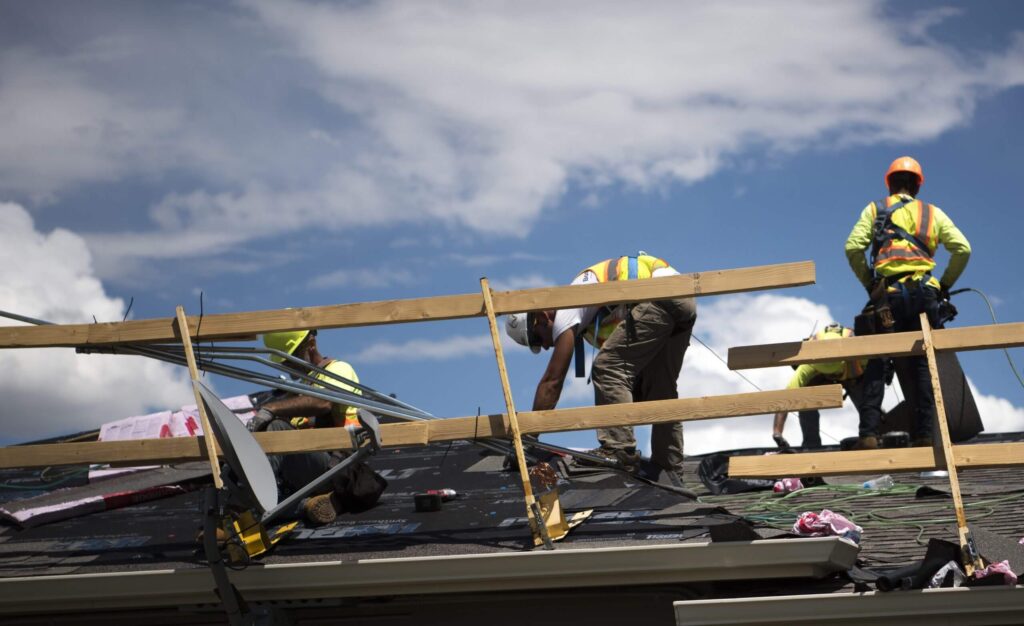 Stone-coated steel tiles—or shingles—are popular among homeowners more than commercial ones since the tiles are very similar to the typical traditional styles people want for their homes. As a result, you might notice them more in residential buildings than commercial ones. Now, how do you know it is metal and not slate or any other material? You don't unless you are completely aware of this. The reason behind using stone-coated lies in several aspects:
They are more durable and long-lasting.
They can easily imitate any material for the design you want to obtain.
It is affordable for any residential and commercial property owners.
Easy to install and maintain.
Repairs are not that frequent if you get a first-time installation done properly.
With our company, Florida Metal Roofers of Deerfield Beach, we can guarantee you the last three aspects. After all, the price also comes from the company that will help you to install it. That being said, stone-coated steel is easy to install because you do not have to go tile per tile while placing the roof. And it is easy to handle repairs when you are certain the installation was done properly since the most serious problems come from poor installations all the time.
Now, what is exactly a stone-coated metal roof? Each tile will be made of steel and covered with several coating layers to guarantee durability, prevent corrosion and rust, help with the weather, and added to all this and maybe paint, you get a layer of stone chips. Being the last layer the one that gives the stone texture and makes it possible to imitate the premium roofing systems. It is simple when we explain it like this, but when you are going to access those tiles or shingles, keep in mind the materials must be made at the moment of the installation—a few days before to be more specific.
Our company will take care of everything and rest assured we work with the best materials in the market. This means you will not have to worry about the quality of the roof and every material and tool involved in it. Now, our contractors and roofers play important roles in the entire process. From helping you to make decisions about coating, colors, and layers to installing it or helping with other services related to this roofing system. 
If you do not need installation and are looking for another service like repair, maintenance, replacement, or anything, you can still contact us. Our company works around your needs and there is nothing we cannot do when it comes to stone-coated steel. Just let us know when contacting us so our experts can prepare themselves.
Time to Replace Your Roof? We Can Help
Considering roofing replacement? When it comes to roofing projects, many homeowners rely on professionals to get the job done. At Florida Metal Roofers of Deerfield Beach, our specialists stick to all the industry standards when installing metal roofing on both residential and commercial properties. Therefore, you can be sure of getting a sturdy roof on top of your house. As a result, you can get the best services from our company in the following fields;
What Locations do we Serve?
---
Florida Metal Roofers of Deerfield Beach is a name you can trust and rely on. Our metal roofing services were limited in Deerfield Beach, FL when we started. But with time our company has expanded and is now serving over ten locations within Florida.
It shows how reliable we are. Here are some places within Florida, where you can access our world-class metal roofing services: –