Deerfield Beach's
Tapered Panels Metal Roof Installation Group
Working and dealing with tapered roofs is a challenge not too many people want to take. After all, finding the right roofing system for them is already difficult and takes homeowners and commercial building owners to go over all the options and make a decision that will not come easily. Therefore, people usually have a hard time trying to figure out what to do with them and how they can obtain a neat and clean result out of the roofing system they choose.
If you are not too into the context, here is an example. You have a tapered roof in your home and what you want to obtain is a design that goes vertically without weird spaces or joins. Most residential owners go for roofing systems that include clay, concrete, or materials that are easy to crack or break. As a result, it is not possible—most of the time—to obtain a good result out of the options available with those materials. Of course, you can go for them if you make every panel, shingle, or tile work in what you are trying to achieve.
But wouldn't it better to have a roof that is clean in every possible way and does not show any issue in design and performance? For tapered surfaces, metal panels are one of the best options in the market, if not the best. After all, it does not matter what material you choose at the end of the day—aluminum, zinc, copper, or steel—, you can cut and bend the panels to obtain a specific shape. Thanks to this, it is possible to work with tapered roofs without worrying about the final result being dull or unattractive.
As someone who has such a roof at home and even in some commercial buildings, I guarantee you it is worth every cent to go for this option. However, if you want tapered metal panels for your roof, make sure a well-trained and experienced cutter is in charge of dealing with them. Otherwise, you need you will end up with a result that is completely different from what you wanted and the blame will be put on your decision-making instead of the real problem of the project.
Our company Florida Metal Roofers of Deerfield Beach has experience with tapered panels for anyone who needs a metal roof installed in such a manner. Our cutters have made sure to learn how to obtain specific shapes and panels according to not only the size and shape of the roof but also the design the client wants to obtain. That being said, what does it take to have the right tapered panels?
Besides having the right hands in charge, the right equipment and tools are required. Most of the time, metal roofing companies like ours use fixed machines to cut the panels for any roofing system installation or other services. However, tapered panels are necessary to use a machine that allows us to move the material and the machine itself to make clean cuts and be creative about the shape. It is a lot of work, and cutting and bending them are only one part of the entire task.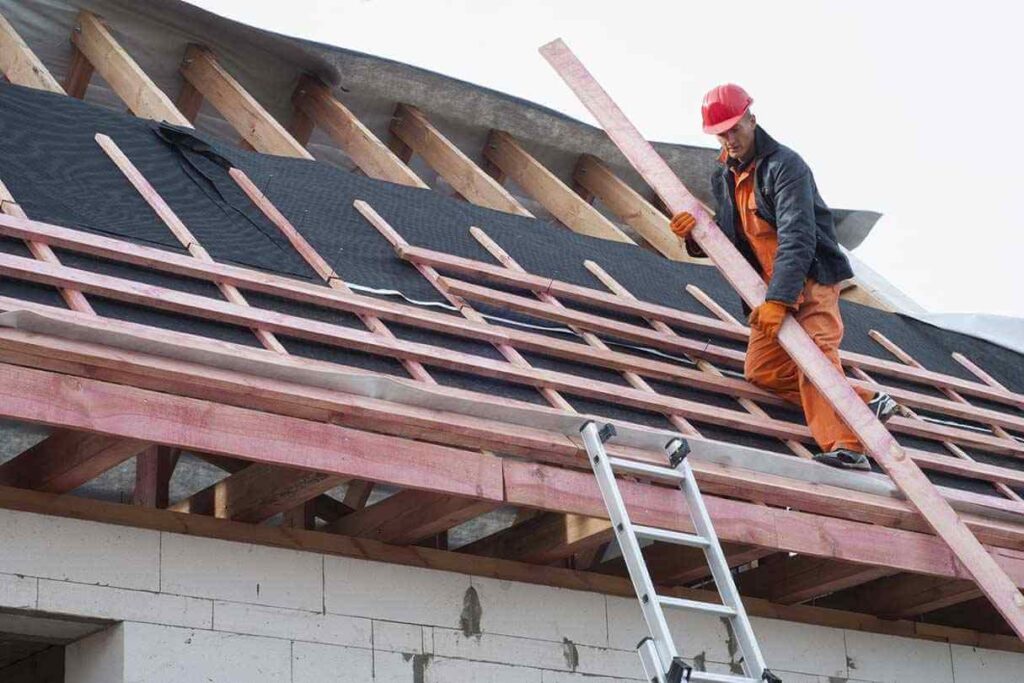 Why tapered metal panels for your roof
Just like any other metal roof, they offer durability and longevity regardless of the metal you use at the end of the day. This means you will not be sacrificing such important benefits to obtain a style or design for the roof. Instead, you will be able to obtain those two plus the opportunity to pay less for more.
Metal roofs, in general, are amazing for any property due to how long they can last, the nature of the materials and their durability, and the variety in designs. Tapered panels are not the exception for all this. Therefore, the real question you should be asking is: why not?
That being said, many people in Broward County have contacted us not only for installations but also for other services that go around repairs and maintenance. Just like any other roofing system, you need to make sure to repair certain details and deal with the damage done to your roof in order to guarantee the previous benefits. Also, remember to perform maintenance to your tapered panels every once in a while, at least, once a year or a few more times depending on the condition or if something extraordinary happened.
Our company will be there for all these services, and we still have a large list that includes more for this roofing system in specific.
How much does it cost?
Tapered panels are a bit more expensive than other metal roofing systems, but it makes sense if you consider the fact that it somehow needs to be customized for your roof. Besides, our company only uses high-quality materials to fabricate the panels and applies paint and coating that goes well with the metal.
Therefore, there is a lot involved in the final cost per square foot. However, it is not that expensive at the end of the day. Since you will be able to enjoy your roof for at least 50 or 60 years, it is like having two times any other roofing system of a different material. Also, the initial price is not that high either.
You might end up investing a bit more, but it will be worth every penny. Now, how do you know you are paying for what you expect and need? Since our company, Florida Metal Roofers of Deerfield Beach offers the materials, tools, and everything needed for installations or any other project, you do not have to worry about this.
We will deliver the best materials and guarantee the best services in the entire county. All it takes is a call, email, or visit our offices. We have contractors and roofers all over Deerfield Beach and every city and town near it. Let us know what you have in mind, allow us to inspect your roof or property, and we will have the best-tapered panels for you.
Time to Replace Your Roof? We Can Help
Considering roofing replacement? When it comes to roofing projects, many homeowners rely on professionals to get the job done. At Florida Metal Roofers of Deerfield Beach, our specialists stick to all the industry standards when installing metal roofing on both residential and commercial properties. Therefore, you can be sure of getting a sturdy roof on top of your house. As a result, you can get the best services from our company in the following fields;
What Locations do we Serve?
---
Florida Metal Roofers of Deerfield Beach is a name you can trust and rely on. Our metal roofing services were limited in Deerfield Beach, FL when we started. But with time our company has expanded and is now serving over ten locations within Florida.
It shows how reliable we are. Here are some places within Florida, where you can access our world-class metal roofing services: –