Deerfield Beach's
#1 Residential Metal Roofing Contractors
Deciding on the roof you are going to install in your home is very difficult. After all, no one wants to be unhappy about the result and end up spending more money and time in replacing it once or even twice until you are able to obtain the desired design. We get it, after all, we all have a home or wish to have one and make sure it looks stunning in every possible way. 
If you live or your home is located in Broward County, Florida, you must have a hard time trying to come up with the design you want. Every homeowner in the area is very serious about the style and roofing system he or she decides to install and, later on, take care of to guarantee its look and performance. Therefore, you not only feel the pressure of having a roof you like but also goes well with the rest of the neighborhood you live in. 
Now, if you ask us, the best way to find the roofing system for your home is not while thinking about the aesthetical result. Instead, why don't you focus your attention on finding one that is durable, long-lasting, and with many other functional benefits? Many homeowners and residential buildings have roofing systems installed that only last for a few years or require many repairs while installed. This is something you want to avoid at all costs unless you do not mind spending a fortune on services, repairs, and maintenance. 
Thus, if you are looking for a roof make sure to start with the ones that offer you the best performance once they are installed and during all the years they guarantee in use. If you do not have a good idea of which one is the best or could be the best, consider metal roofs. Metal roofing systems are popular and very requested among commercial building owners. But have you ever thought why? 
Many people consider they are not an option for a residential property because they look 'plain', 'dull', and 'boring'. However, it is all about perspective and asking yourself, do they only offer poor designs? You might be used to seeing industrial metal panels that are installed in factories, industries, and some commercial buildings that are not open for the public. Those are usually gray and quite boring in terms of looks. But when you do proper research and take your time to know them you will notice there are many options available. 
You can take those panels you see over industrial buildings and maybe just change the color and we assure you the result will be stunning while using the right materials. In short, metal roofs are not only promising as long as you take the time to know all the designs and styles available in the market.
They are also durable and can last two or three times more than any other roofing system, which is the main reason why commercial owners decide to install them. Plus, they do not require many repairs over the years, and maintenance is performed once in a while. Knowing all this now, we want to ask you: would you consider installing a metal roof now?
If you still hesitate or are not sure about it, here is why any system of this material is the best option for you:
Some metal roofs can be a bit more expensive than other options like asphalt tiles or shingles. However, asphalt, concrete, even premium materials like slate, can last for 20 or 30 years while any metal panel, shingle, or tile will last for 50 and more. When you consider this and think about the price, you know it is worth to pay a bit more for the final result.
Besides, the cost for each panel or shingle is not too different from others, probably just $1 or $2 per square foot. But you can also find options that are affordable for any homeowner.
Unlike what most people believe, your property will not get hotter due to your metal roof. When you apply the right coating layer and choose the best metal for your roof, you can get your home cooled down thanks to them. Metal reflects the heat and as a result, you are able to reduce the temperature when the day is super-hot in Florida. Also, all-metal systems work well with heavy rains and snow, which is why you should not worry about this either.
Following the previous idea at the beginning, you can get the style you want with the right choices. For example, if you are looking for a traditional or classic design, you can easily install stone-coated steel and get the same results as if you were using slate or clay tiles. Or, if you are looking for a modern one, standing seam can deliver what many cannot: architectural and durability.
Just make sure to have a proper installation to guarantee the durability and longevity of the roof. Also, the list of designs just continues from those two examples. You have many colors, coating, panels, shingles, and options to experiment with or get creative.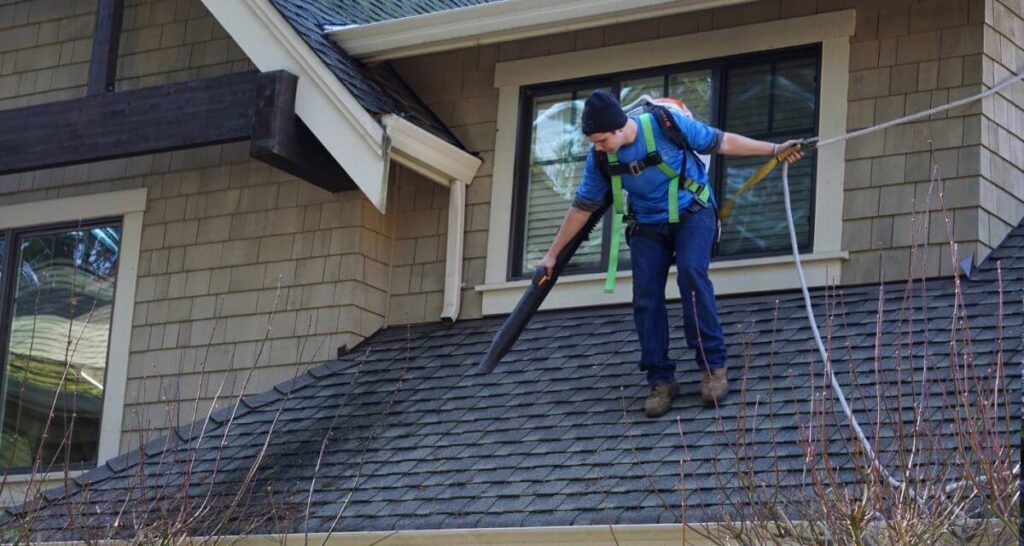 Our company will make sure to assist you with everything. 
The first installation is more important than you think. When it has been done properly, you can prevent future repairs from taking place. At Florida Metal Roofers of Deerfield Beach, we will help you with every part of the project and with any other service if you already have a metal roof installed at home. 
We offer a large variety of services in order to cover all your needs and guarantee that you are able to enjoy your metal roof at home. Just let us know what you need, what your ideas are, and what you expect with the roof you choose. From here onwards, leave everything to us and expect the best results all the time. 
Time to Replace Your Roof? We Can Help
Considering roofing replacement? When it comes to roofing projects, many homeowners rely on professionals to get the job done. At Florida Metal Roofers of Deerfield Beach, our specialists stick to all the industry standards when installing metal roofing on both residential and commercial properties. Therefore, you can be sure of getting a sturdy roof on top of your house. As a result, you can get the best services from our company in the following fields;
What Locations do we Serve?
---
Florida Metal Roofers of Deerfield Beach is a name you can trust and rely on. Our metal roofing services were limited in Deerfield Beach, FL when we started. But with time our company has expanded and is now serving over ten locations within Florida.
It shows how reliable we are. Here are some places within Florida, where you can access our world-class metal roofing services: –