Deerfield Beach's
Metal Roof Repair - FREE Inspection & Quote
If you own a property and you have to deal with problems in your roof every week or even month, you need to consider not only replacing the roof but also going for a different option. Whenever a property owner is the one that will change the roof and go for another, he or she needs to think carefully about the options available. Most of the problems with roofing systems end up being due to a poor choice at the moment of evaluating or considering all the systems available.
As a result, you and anyone will end up spending a lot of money on maintenance and repairs. Therefore, how can you prevent this? By focusing on the important benefits of the roofing system. Instead of going for the one that offers a good aesthetic result, try to focus on the durability and longevity of the roof before anything else. Besides, the aesthetic part comes alone after you evaluate the other aspects.
Take a metal roof as an example and actually, put it on your list of possibilities. Metal roofs are amazing in terms of durability and longevity, better than any other roofing system in the market. However, people tend to go for another option due to the designs and styles they know about them. Well, you can have a stunning roof with any of the metal roofing systems you can find, but this is impossible for you to know unless you give them a try or, at least, do some proper research.
To make it simple, metal roofs are durable thanks to the nature of the materials you use, and problems like rust or corrosion can be solved by using the right coating and paint for the panels. About longevity, any of the 4 metals available can last around 50 to 70 years, and this includes maintenance and repairs that will not take place too often. Which takes us to our main topic, repairing metal roofs.
It is not difficult to repair them and as we were mentioning before, they offer what you should look for: durability. This means you will not have to worry about frequent repairs and whenever they take place, they are very likely to be insignificant ones. Most of the serious problems a metal roof can bring to your door are related to the installation process. A poorly installed metal roof can cause gutter in the stucco or walls, filtrations, leaks, and more. Those repairs usually require a lot of time and money, but if you make sure to have the right professionals installing it, there is no need to think about them.
On the other hand, let's suppose you DO need them at some point, should you be worried? As long as you get the right contractors and experts in the industry, repairs will not only be done in time but they will also be affordable. At Florida Metal Roofers of Deerfield Beach, we can help you with every problem and repair you need to solve in your metal roof regardless of the specific system you have installed.
We usually handle small ones like placing new fasteners and nails, adding more coating to fight back the rust and corrosion, and many others that only take a few hours. When it comes to more complicated ones, like the previously mentioned, our team will make sure to inspect your roof first, in this way, we will know how to proceed. But rest assured that we know what we are doing and there is no repair we cannot deal with you.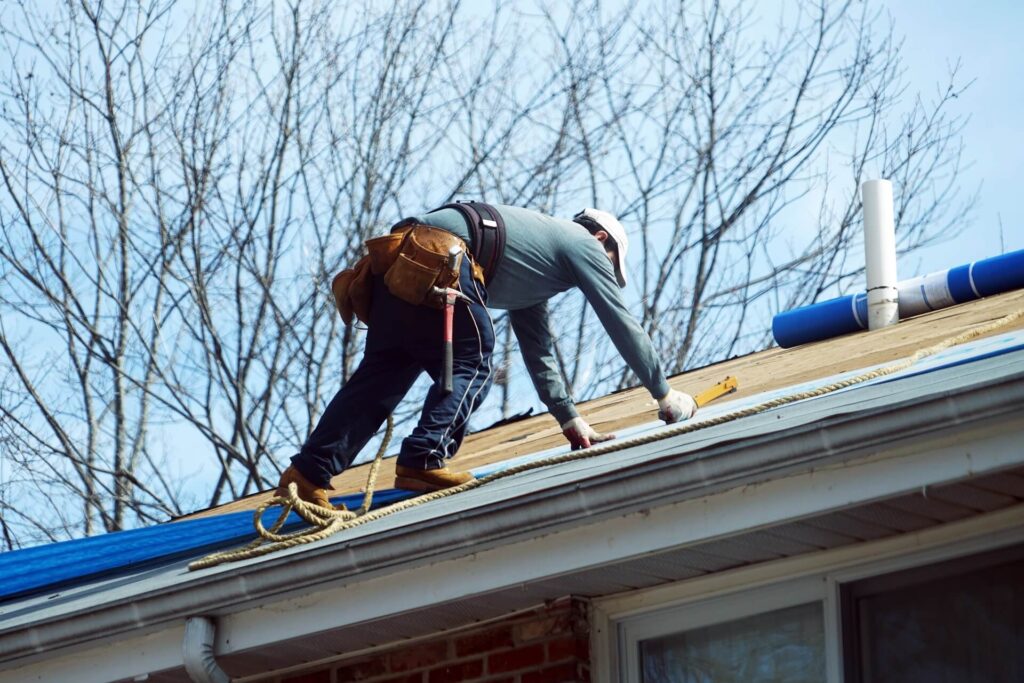 The important role of maintenance
If you do not want to handle repairs with your roof, it is all about how you take care of it as well. Maintenance is required in any roofing system, so do not think you can forget about metal roofs after they are installed just because they can last and resist more than others. The benefit that comes with them is that you will not have to perform maintenance as frequently as with other systems. But they are still necessary at least twice a year—or a small revision once a year.
This will help you to deal with very small details and repairs in your roof without having to pay for the specific service and you will also prevent them from getting too serious to deal with. Therefore, do you want to guarantee there is nothing wrong with your roof? Focus more on maintenance than repairs then. However, we understand it is impossible to avoid all of them and at some point, you will have to request our services. When this happens, keep in mind our company always performs an inspection to determine the real problems and condition of the roof.
In this way, we will be able to know how to deal with the problems and find the most suitable solution that is also affordable for your bank account. The good part about owning a metal roof in all this repair manner is that you will not have to worry about costs and time. Most of the repairs that need to be performed are quite affordable for any property owner with one installed. Which is why many people end up going for metal roofs.
Now, are you having some problems with yours right here and now? Do not hesitate to contact us. The sooner you call or email us, the sooner we will be able to handle every problem and guarantee the good shape of your roof. Remember that holes, leaks, and any problem with your roof can get worse the more you let it be. So, if you are noticing a small defect or issue, do not question yourself too much and try to determine what it is if it does not involve you or anyone else climbing to the top of the property. If you are not sure and do not know how to handle it for now, here is another reason to contact us as soon as possible.
Time to Replace Your Roof? We Can Help
Considering roofing replacement? When it comes to roofing projects, many homeowners rely on professionals to get the job done. At Florida Metal Roofers of Deerfield Beach, our specialists stick to all the industry standards when installing metal roofing on both residential and commercial properties. Therefore, you can be sure of getting a sturdy roof on top of your house. As a result, you can get the best services from our company in the following fields;
What Locations do we Serve?
---
Florida Metal Roofers of Deerfield Beach is a name you can trust and rely on. Our metal roofing services were limited in Deerfield Beach, FL when we started. But with time our company has expanded and is now serving over ten locations within Florida.
It shows how reliable we are. Here are some places within Florida, where you can access our world-class metal roofing services: –