Call Us For a
FREE QUOTE & FAST Roof Inspection Today!
Whenever a homeowner or commercial property owner decides to contact us, we like to make one thing clear: It does not matter what service you want to request or the problem or project you have in your hands, we will always perform an inspection. 
Working with roofing systems can be dangerous and therefore, taking the right safety measures is the priority in our company. When a person contacts us to perform a service or provide him or her with our contractors, we want to make sure we know what we are dealing with. Take installations as the most common example and situation for this. 
When installing a metal roof, we need to know the structure to determine how we are going to perform the process. It is not as simple as placing the panels, shingles, or tiles. We must know what we are facing to make a plan and follow every step to guarantee the best results. 
Also, metal roofs can be installed over existing roofs, which means that when this applies, we must know the condition of the roof that is already installed. Otherwise, how can we know it is possible to install the metal roof? How do we know it is safe to work over the existing roof? We don't unless an inspection takes place. This applies to any other service, especially for repairs, replacements, or re-roofing. 
Those last three are clearly necessary due to the condition of the metal roofing system, which means it can be dangerous to work on that roof. We understand that some property owners do not like the idea of inspections for 3 reasons:
They feel forced or compromised to hire the company's services.
They do not have money to pay for it or do not want to.
They do not think it is necessary because they 'know' everything about the roof.
Even when the last one is possible, our cont5ractors need to make sure nothing else happened during the time you took to contact us and request our services. And as professionals we are, we need to work with our own information based on what we do for our safety and also yours.
Now, here is the thing about the inspections we perform, you will not have to worry about the other two reasons. You will not be forced to hire our contractors for your project before or after the inspection takes place. And we will not charge for it either.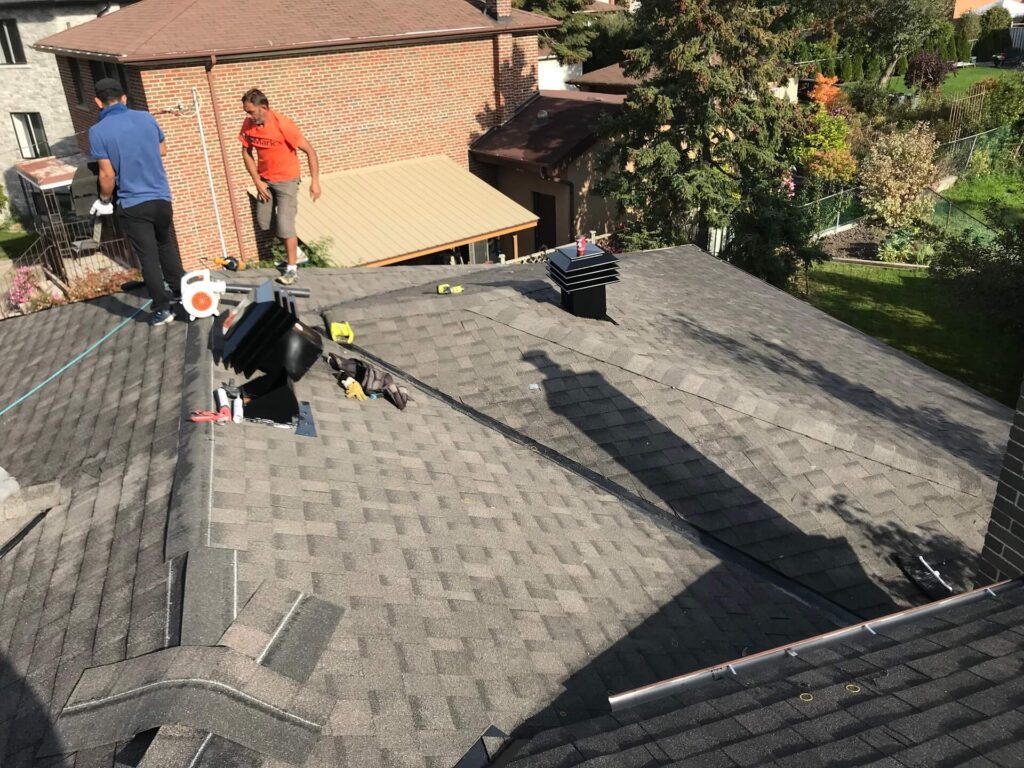 We have a system of free roof inspection to determine what is the real problem with your system or if the project you have in mind is possible. For this, we will not ask for a specific amount nor charge you for it after you decide to hire our services, which is what many companies do. With us, you are free to get your inspection and know the real condition of your roof.
In this way, you will also have a better idea of what needs to be done and how much it will cost you to go for the entire project or solution to the problem. For this, you only need to call or email us. Our free inspection is available for anyone in the county without exceptions. So, do not hesitate to request it and know what we are capable of first-hand as well.
We are very meticulous about how we do things and how we don't. This helps us and our clients to determine if they are getting the results and services they expected or not. For more information about each service, we have a unique page for each one. 
You are welcome to read more about them whenever you find the one you are looking for, or contact our staff for specific details and information about other possible services. We deliver all of them to every city, town, and community in Broward County. Therefore, do not hesitate to request one regardless of your location or where your property is located. 
We will get there. Also, if you have a project that is quite challenging and you know it will be hard for a company in the industry to help you with, you can count on us. We will take any task and project you have in mind. 
Time to Replace Your Roof? We Can Help
Considering roofing replacement? When it comes to roofing projects, many homeowners rely on professionals to get the job done. At Florida Metal Roofers of Deerfield Beach, our specialists stick to all the industry standards when installing metal roofing on both residential and commercial properties. Therefore, you can be sure of getting a sturdy roof on top of your house. As a result, you can get the best services from our company in the following fields;
What Locations do we Serve?
---
Florida Metal Roofers of Deerfield Beach is a name you can trust and rely on. Our metal roofing services were limited in Deerfield Beach, FL when we started. But with time our company has expanded and is now serving over ten locations within Florida.
It shows how reliable we are. Here are some places within Florida, where you can access our world-class metal roofing services: –